Marvel Ages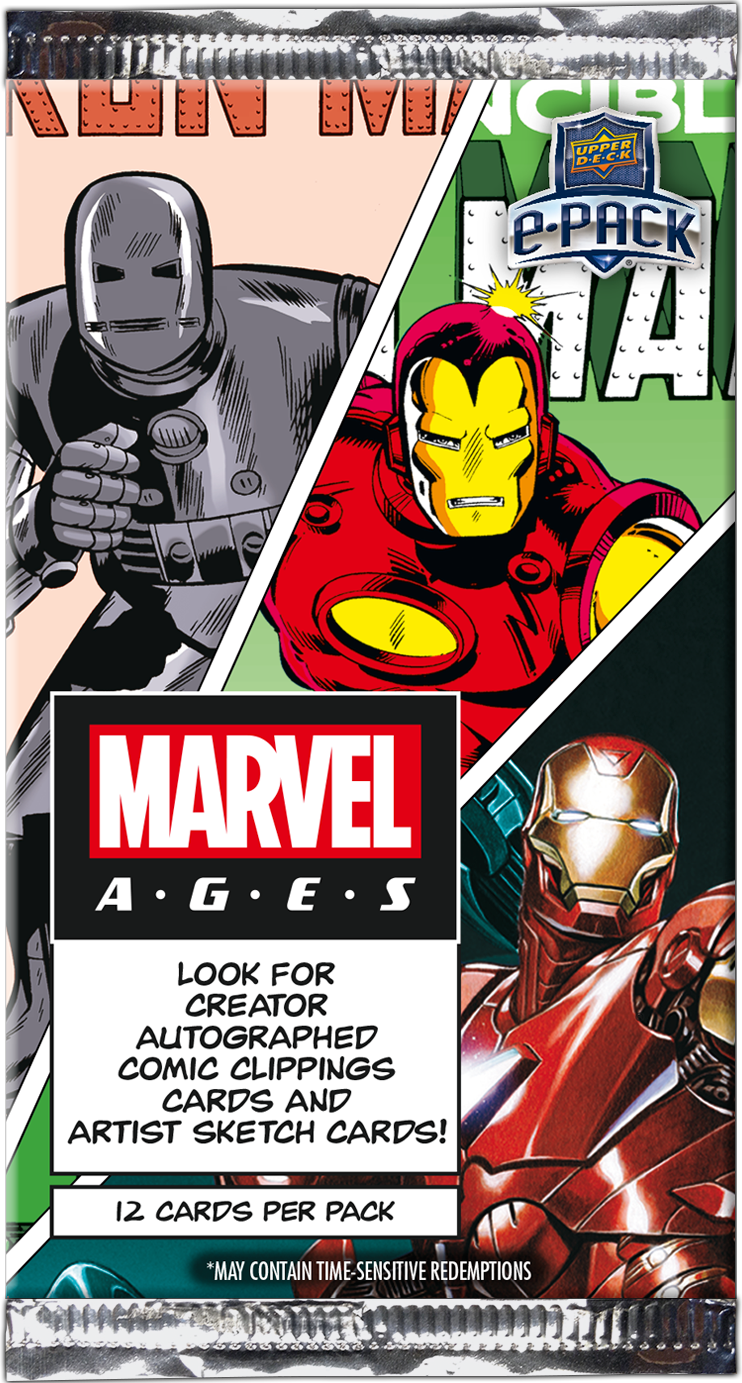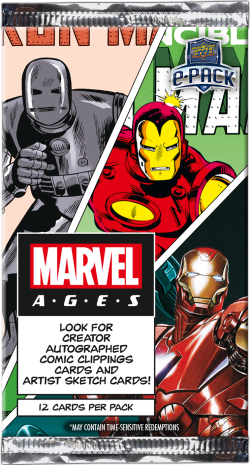 Marvel Ages
Quantity
PACK
Collect the 300 Card Base Set!
BOX
Find at least 2 Decades cards per box, on average
CASE
Look for Rare Coinage and Comic Clippings Cards!
Marvel Ages arrives on e-Pack with a look back at over 80 years of rich comic history! Collect the entire 300 Card Base Set, which includes 200 Claycoat Mid and High Series cards and features some of the most memorable characters from across the decades. Recall all the iconic eras of Marvel Comics, from the Golden Age to present, with Decades insert cards! Marvel Ages offers a number of unique insert sets like Totally Toys, inspired by the nostalgia of collecting vintage toys, Saturday Morning Cartoons, recalling the excitement of watching animated television shows, and Word Cloud, using character adjectives to form their image. The rare Coinage Memorabilia cards feature coins that not only add up in value to the original cover price, but were also minted the year the comic book was published. Collect pieces of Marvel history with the Comic Clippings insert, which features a dazzling lineup of books from across the history of Marvel publishing. Grab a pack of Marvel Ages and celebrate the rich history of Marvel Comics!