2017 Grandeur Hockey Coins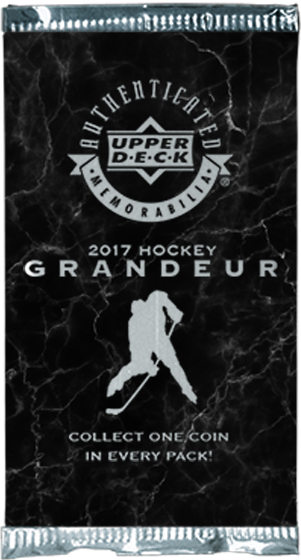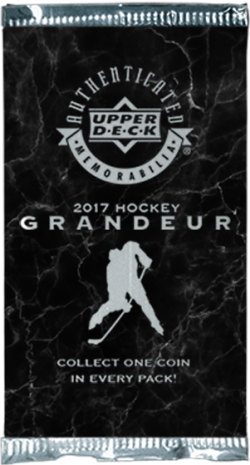 2017 Grandeur Hockey Coins
Quantity
Upper Deck Authenticated is proud to present 2017 Grandeur Hockey, featuring one (1) collectible coin per pack!
Highlighted by a phenomenal twenty player checklist of hockey's elite along with today's rising stars, Grandeur Hockey coins showcase the portrait of each player along with a prominent snapshot of his team's city in the backdrop. Each collectible coin constitutes legal tender in the Cook Islands.
Base set coins, comprised of 1 oz of 99.99% pure silver, feature a color background and are serially numbered to 5,000 per player. Look for rare parallels, including High Relief (#'d to 1,000 per player), Frosted (#'d to 500 per player), and gold parallels (#'d to 100 per player, and comprised of 1/4 oz of 99.99% pure gold).
Don't miss your chance to collect this year's inaugural Grandeur Hockey coin set!