2021-22 AHL Hockey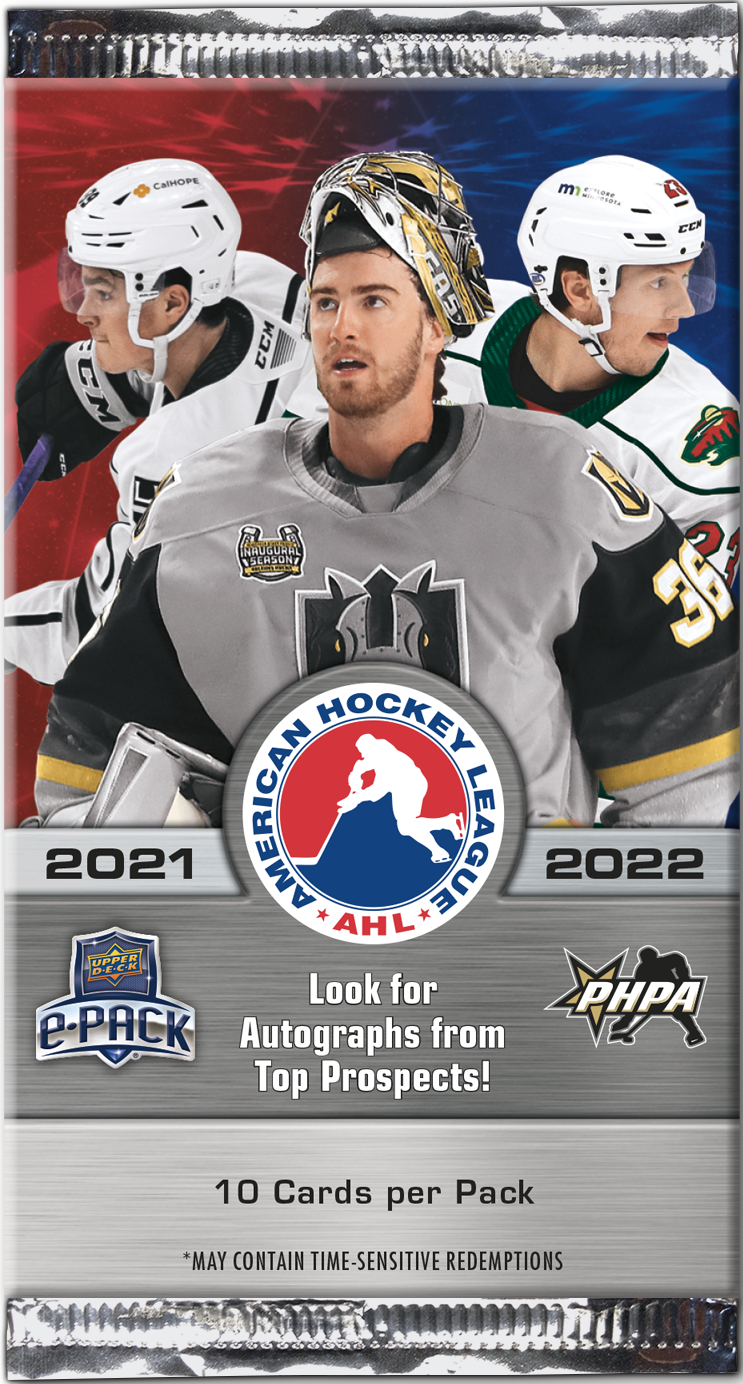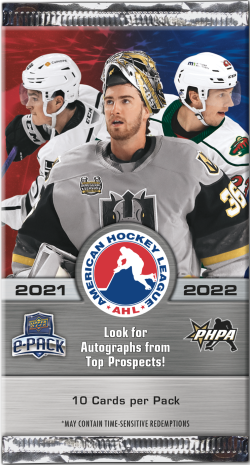 2021-22 AHL Hockey
Quantity
PACK
Put together the 50-card Star Rookies Set
BOX
Find at least one Autograph and one Exclusives Parallel per box, on average!
CASE
Look for Gold Parallels of multiple inserts, all #'d to 25!
2021-22 AHL Hockey has arrived on Upper Deck e-Pack®! Collect the 100-card digital Base Set featuring the league's best talent, as well as a 50-card Star Rookies set highlighting skaters in their first AHL season. Every box delivers three hits, on average, including at least one autograph and one serial numbered card. Serial numbed cards are offered in a variety of different inserts, including Exclusives (#'d to 100) and High Gloss (#'d to 10) Parallels. Check out All-Stars, All-Rookie Team, and the new to 2021-22 Captains inserts, each offered in Red and Gold (#'d to 25) Parallels. The next generation of hockey greats are on their way, be sure to add them to your collection with some packs of 2021-22 AHL Hockey today!