2021-22 CHL Hockey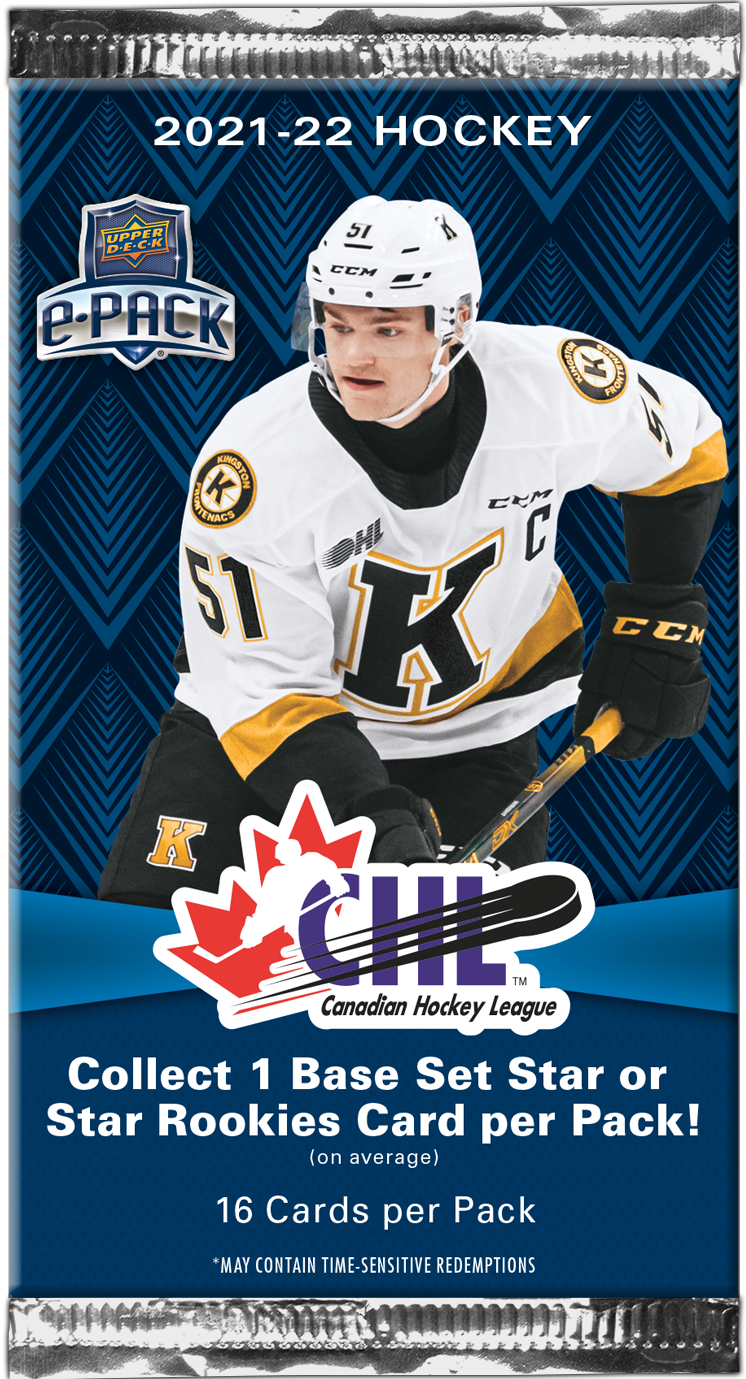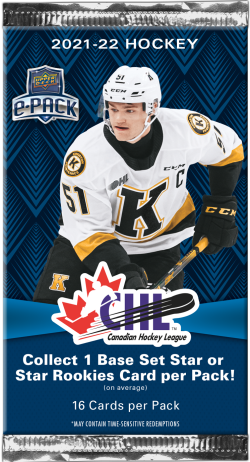 2021-22 CHL Hockey
Quantity
PACK
Collect the entire 300-card digital Base Set!
BOX
Find at least 1 serial numbered card per box, on average
CASE
Grab 10 Autos per case, on average
CHL Hockey makes its return to Upper Deck e-Pack® celebrating the 2021-22 season! Put together the whole 400-card Base Set which includes 100 physical Base Set Stars and Star Rookies, and 300 digital Base Set cards that all feature the top skaters from the OHL, QMJHL, and WHL. Track down serial-numbered Exclusives and High Gloss parallels, not to mention Printing Plate cards that were used to produce the Base Set. Find all new Clear Cut Parallels with their own Stars & Star Rookies cards that are acetate and hit once per box. Check out First Draft insert cards that feature 25 of the top picks in the OHL, QMJHL, and WHL Drafts, and include a variety of unique parallels including Black Autos that are numbered to one. Collect the new to 2021-22 CHL Hockey CHL Profiles die-cut insert cards which highlight some of the top prospects in hockey. Track down rare They're Exceptional insert cards that feature players who have received Exceptional Status, with Red (#'d to 99) and White Auto (#'d to 5) parallels. The future of hockey is around the corner; keep your collection ahead of the game with a pack of 2021-22 CHL Hockey today!