2021-22 UD Series 2 Hockey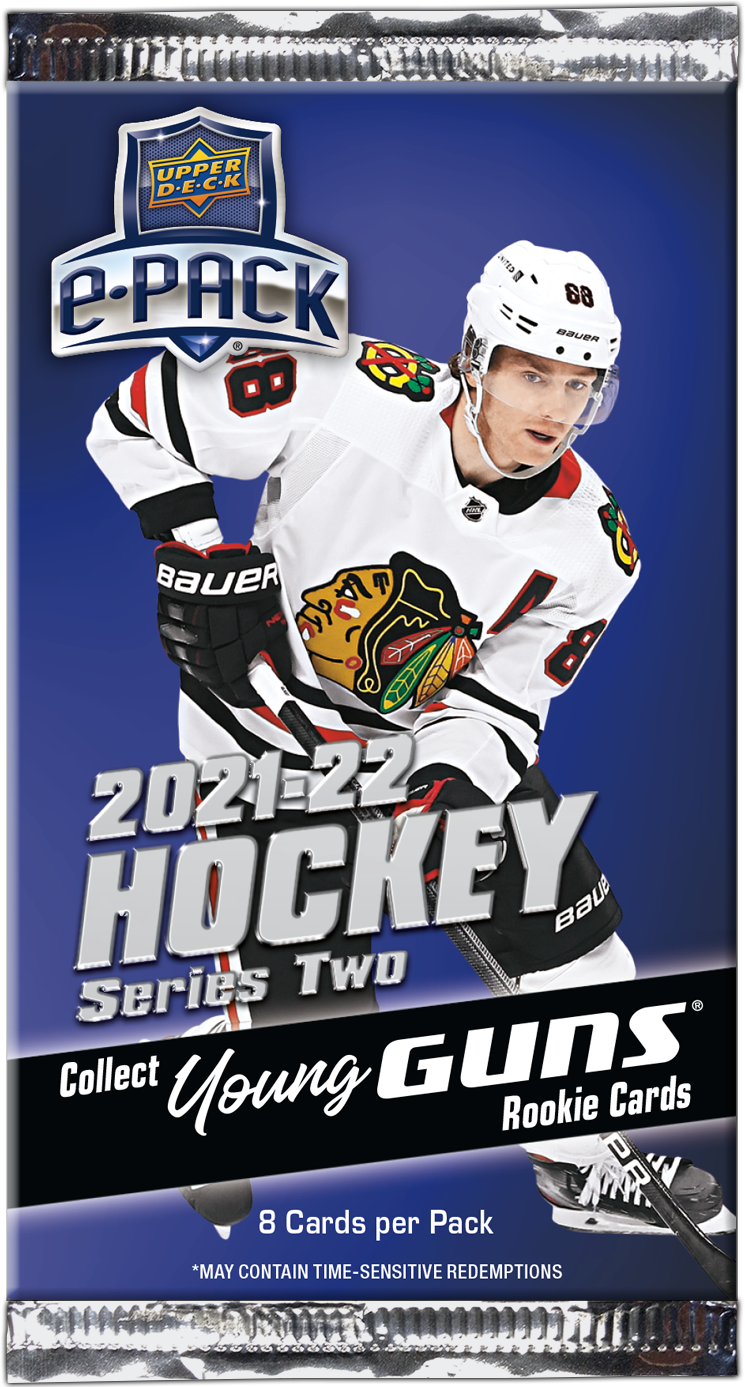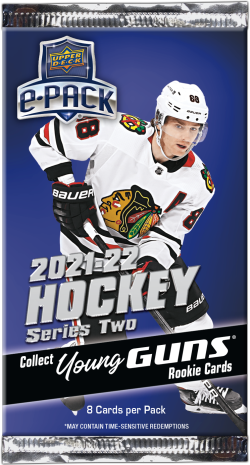 2021-22 UD Series 2 Hockey
Quantity
PACK
Collect the 250-card Base Set!
BOX
Find 6 Young Guns per box, on average
CASE
Look out for rare Fanimation cards!
Sound the goal horn, 2021-22 Upper Deck Series 2 Hockey has dropped on Upper Deck e-Pack! As a continuation of the iconic Upper Deck hockey brand, Series 2 arrives with a 250-card Base Set featuring 50 new Young Guns cards, with all 250 cards offered in a wide assortment of parallels including Exclusives (#'d to 100), High Gloss (#'d to 10), and French. Returning to 2021-2022 are inserts like UD Portraits Rookies, Dazzlers Blue and Pink Parallels, and the vibrantly-colored Fluorescence set. The photo driven UD Canvas insert returns and features not only a robust Veterans checklist, but also Young Guns, High Series Retired, and Program of Excellence subsets. Be sure to complete your 2021-22 O-Pee-Chee collection with the O-Pee-Chee Update insert, and keep an eye out for brand new Neon Green Border Parallels. Look for a variety of memorabilia cards, including Rookie Materials and Rookie Threads Retro Flashbacks. Collectors will also enjoy Rookie Breakouts acetate cards and the all-new NHL Passages insert, which highlights different points throughout a player's career. Take a shot and score big with packs of 2021-22 UD Series 2 Hockey today!