2021 CFL SPGU Football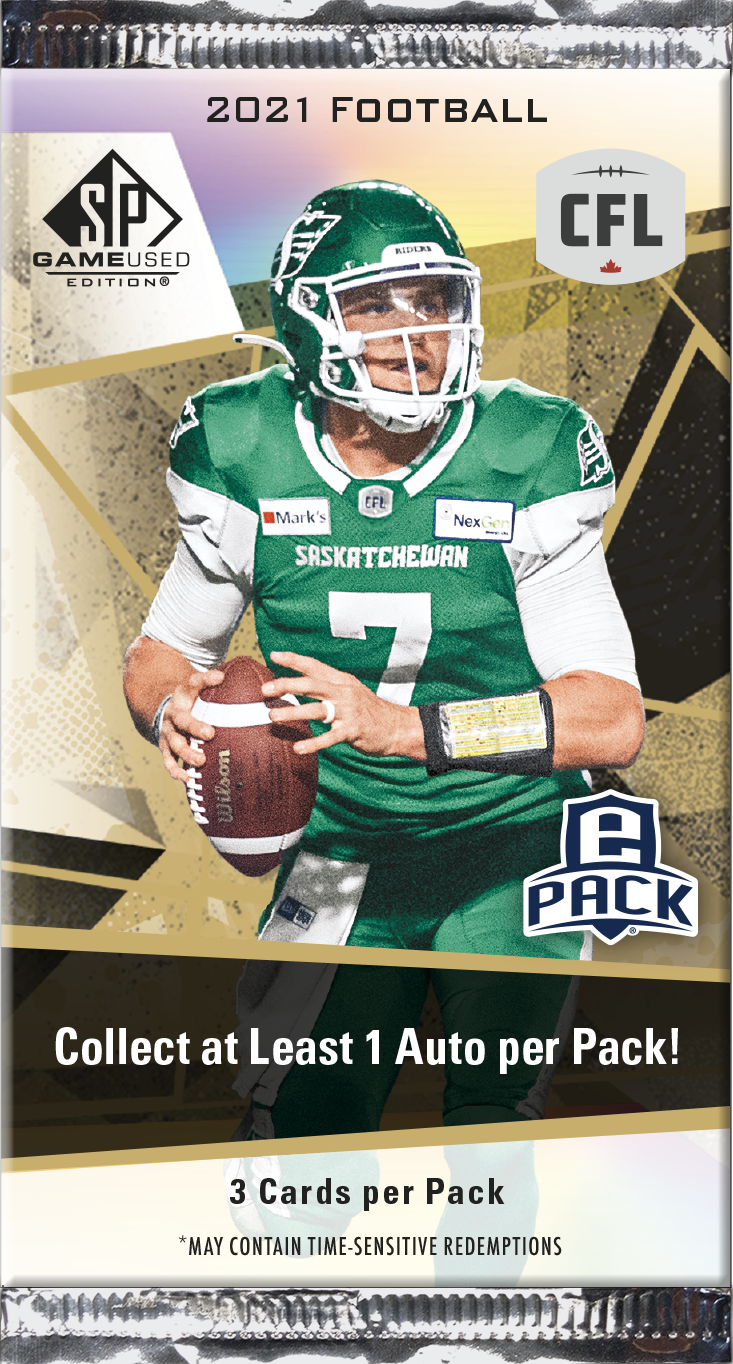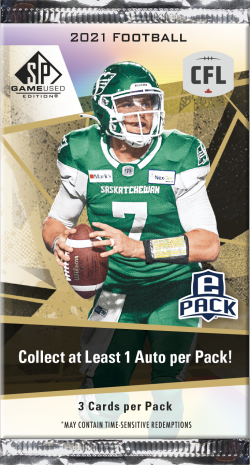 2021 CFL SPGU Football
Quantity
PACK
Pick up 1 auto, 1 mem, and 1 additional auto or mem card per pack, on average
BOX
Look for Inked Sweaters cards numbered to 99!
CASE
Track down Shield Logo Patch cards numbered to one!
2021 CFL SPGU Football has arrived on Upper Deck e-Pack® and offers a three-card pack configuration that features one Autograph, one Fabrics, and one additional auto or mem card that highlight the players from each CFL team. Look for Inked Sweaters cards numbered to 99, in addition to Inked Sweaters Patch (#'d to 25) and Tag (#'d to 3) Parallels. Collect a wide array of CFL autograph cards including Autograph and Scripts inserts, both featuring a low-numbered Gold Parallel. Hunt memorabilia inserts including Nameplate Patches that display a letter from the player's game-worn jersey, Supreme Patches featuring massive game-worn patches, and 1-of-1 Shield Logo Patch cards. Make your play call and score some premium Canadian Football content with a pack of 2021 CFL SPGU Football today!