2021 Skybox Metal Universe Champions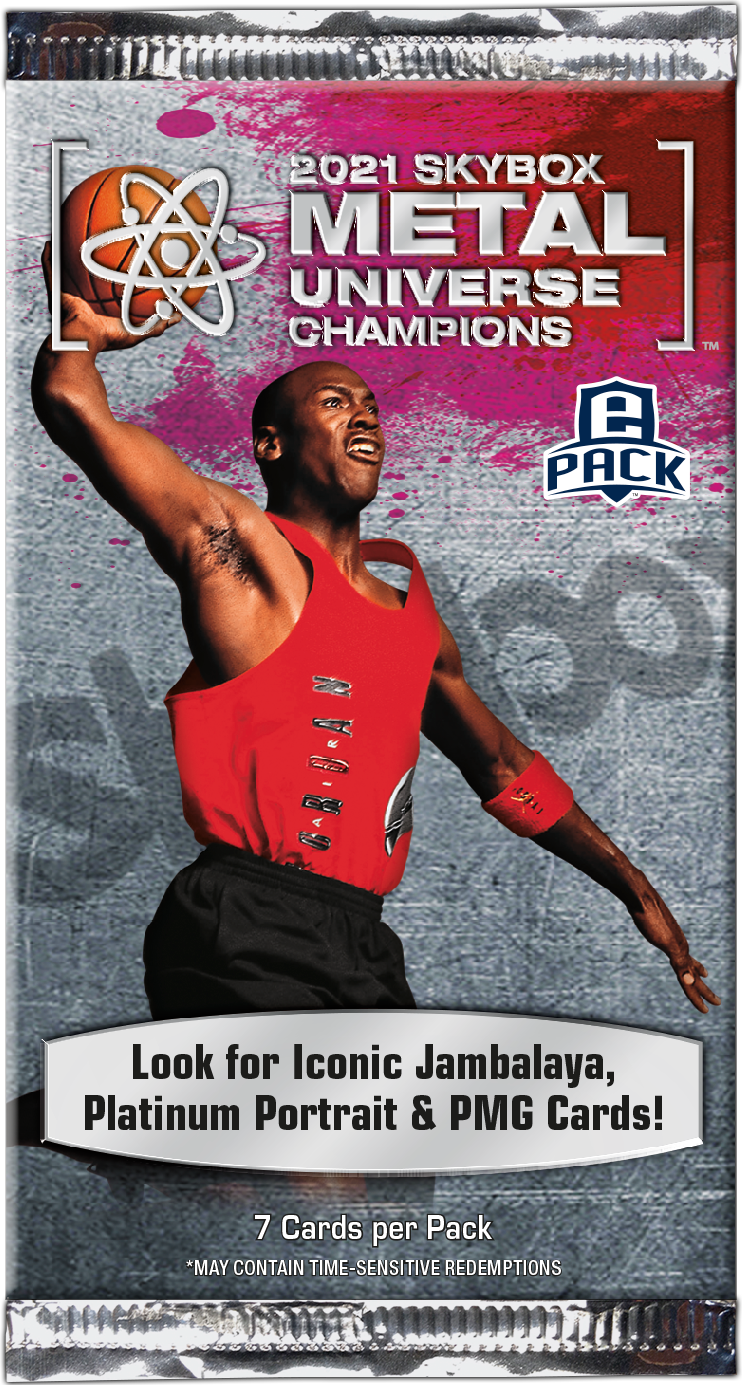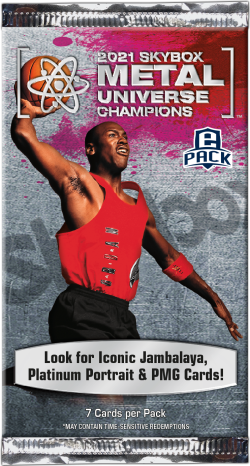 2021 Skybox Metal Universe Champions
Quantity
PACK
Collect the entire 150-card Base Set!
BOX
Find at least one Autograph, PMG, Rare Insert and/or Low #'d Parallel card per box, on average
CASE
Look for rare Platinum Portraits cards!
2021 Skybox Metal Universe Champions has made it to Upper Deck e-Pack®! The 150-card physical Base Set features a wide assortment of legendary athletes and young stars across many sports and includes a 50-card Metalized set with a design from the original 1997-98 Metal Universe designers! Look for eight parallel sets of the Base Set, including six uniquely colored, serial-numbered Precious Metal Gems parallels and two Autograph parallels. Inserts are plentiful in 2021 Skybox Metal Universe Champions, including iconic Jambalaya cards featuring lenticular foil, up-and-coming focused Fresh Foundation cards with PMG parallels, and rare Platinum Portrait cards highlighting only the best of the best! Add some Metal Universe flair to your collection with a pack of 2021 Skybox Metal Universe Champions today!