Marvel Beginnings Vol. 2 Series 1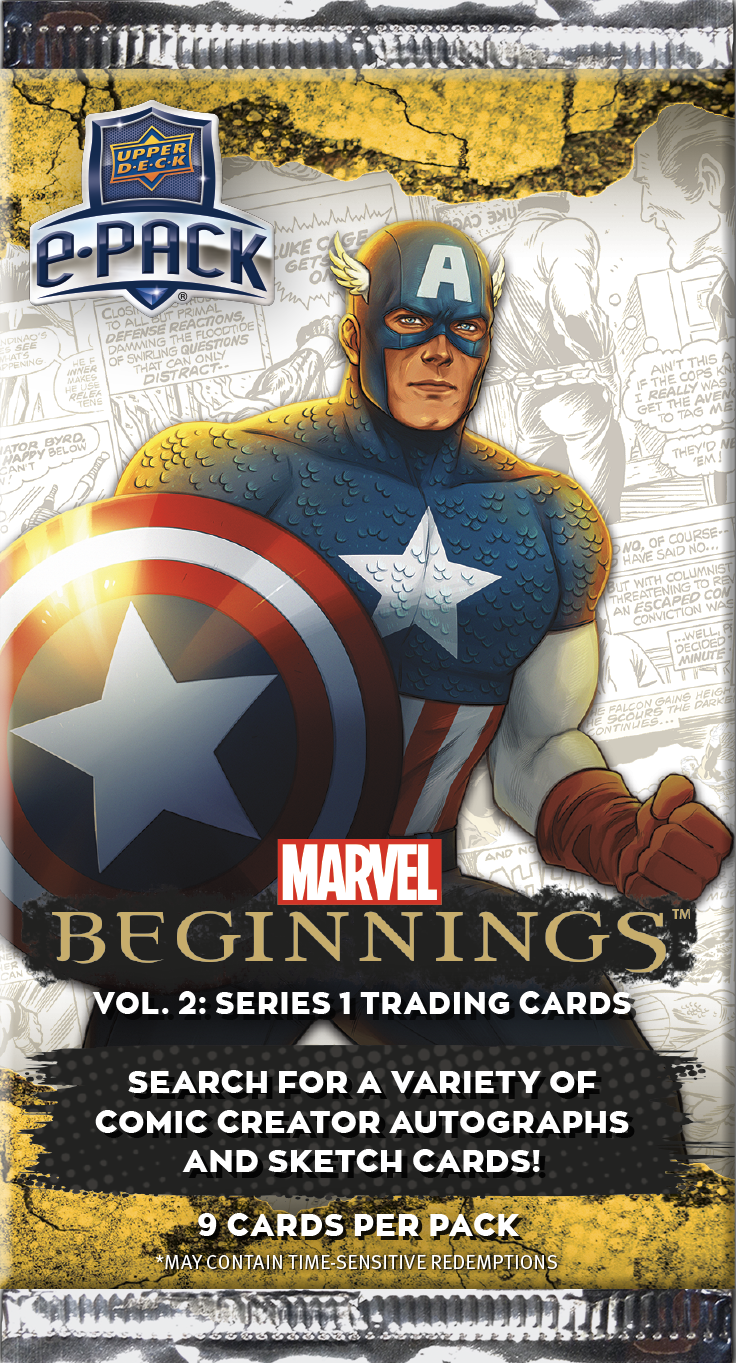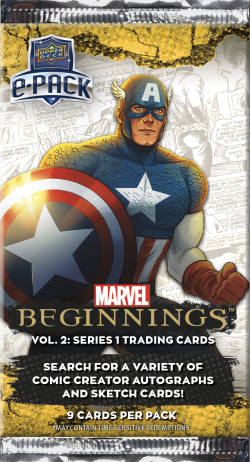 Marvel Beginnings Vol. 2 Series 1
Quantity
PACK
Collect Red Border Parallel cards!
BOX
Look for at least 1 serial numbered card per box, on average
CASE
Track down First Draft Sketch Cards!
Jump into the pages of the Marvel publishing universe and experience Marvel Beginnings Vol. 2 Series 1 right here on Upper Deck e-Pack®! Collect the 180-card digital Base Set featuring a reimagined design of the classic Marvel Beginnings brand from a decade ago. In all, a staggering 540 characters are included throughout the product and in several Base Set parallels, including Black Border, Rainbow Foil, and Purple Reality (#'d to 1). Look for two hits per box, on average, that include the following: sketch, clipping, auto, plexi, and/or serial numbered cards. Be sure to check out a plethora of themed insert sets including Deep Lore – Weapons Plus, Team Formations, and A Point in Time, which features 18 key moments that made the Marvel Heroes into who we know and love. Track down autograph cards from famous Marvel creators from Roy Thomas to David Michelinie and many more, which include an array of parallels numbered as low as 1! Flip through the history of the mightiest heroes and grab your packs of Marvel Beginnings Vol. 2 Series 1 today!