Alien 3 Movie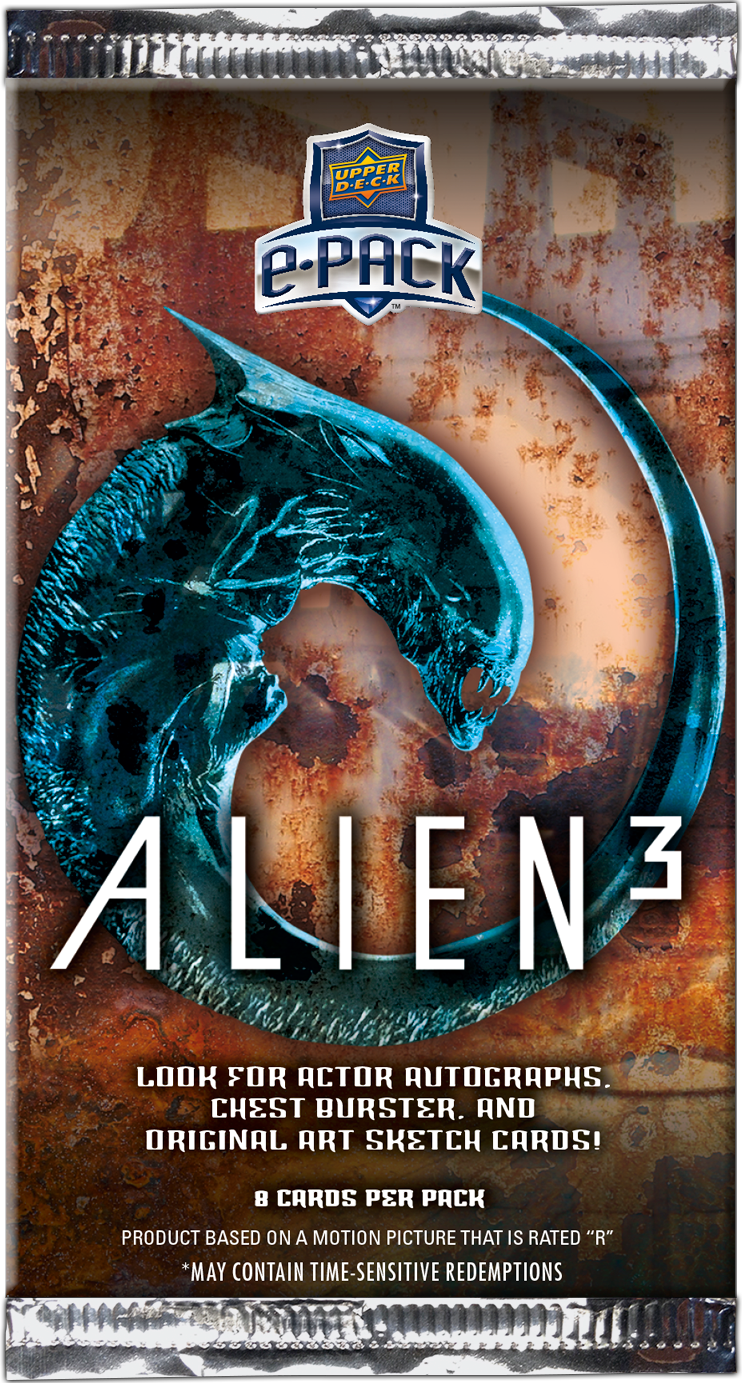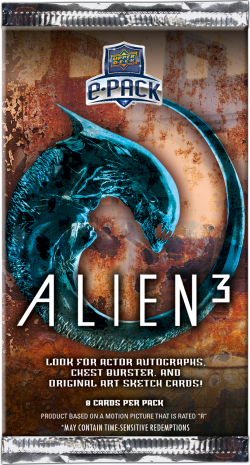 Alien 3 Movie
Quantity
PACK
Collect the entire 100-card digital Base Set!
BOX
Grab 1 Chest Burster rip card and 1 Autograph card per box, on average.
CASE
Find at least 1 Sketch Card per case, on average.
Alien 3 trading cards have crash landed onto e-Pack with an expansive lineup of inserts and autographs. Ellen Ripley, the hero from the popular sci-fi franchise, awakens on prison planet Fiorina 161 to a new terrifying battle with the ominous Xenomorph showcased in an epic 100-card digital Base Set, featuring memorable spine-tingling moments from the film. Learn more about the making of the action-packed movie with Behind the Scenes inserts, or collect chilling Chest Burster rip cards with an assortment of minis housed inside and ready to break out. Find at least one autograph card per box, on average, from inserts such as Mug Shots Autographs and Mug Shots Dual Autographs, along with Lead Works Autographs cards printed on metal stock. Keep an eye out for original art sketch cards detailing some stunning scenes, characters, and locations from the film. Pick up a pack of Alien 3 trading cards and add some sci-fi terror to your collection today!