Canine Collection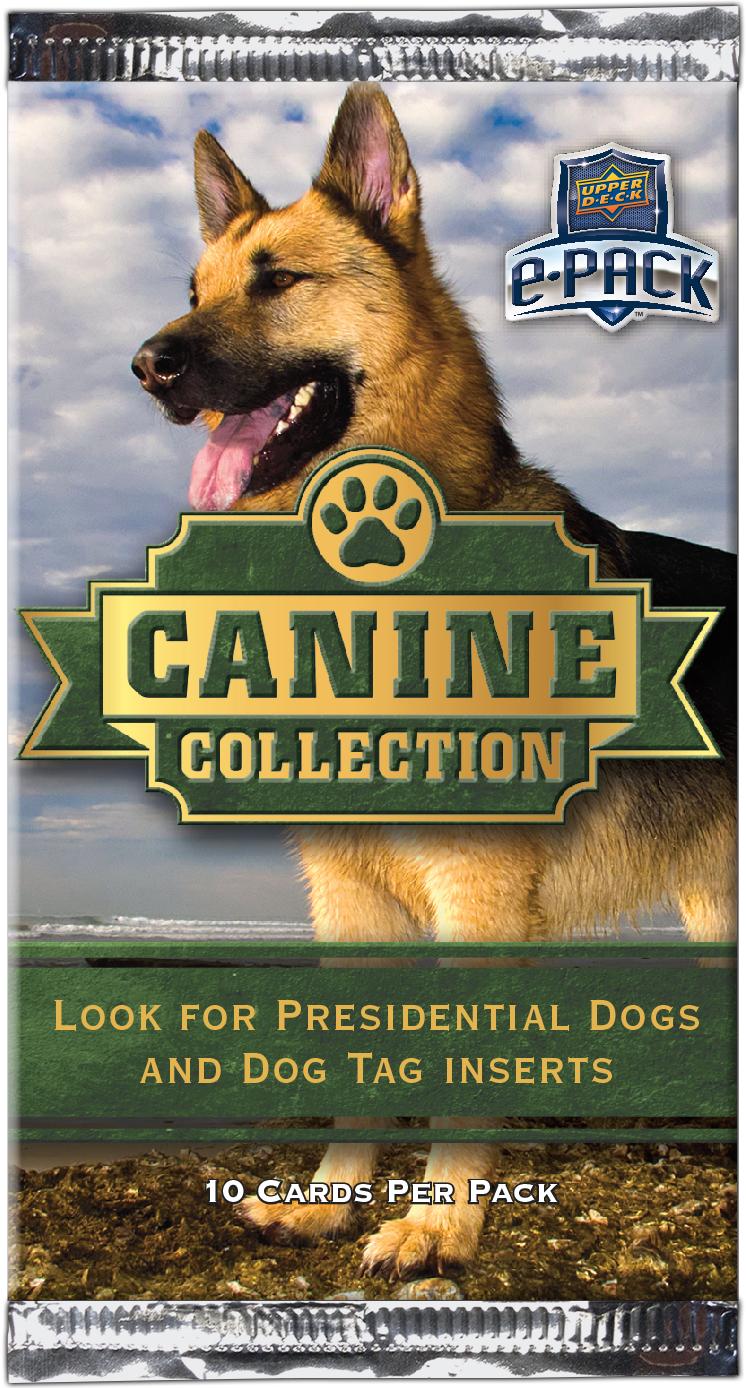 Canine Collection
Quantity
PACK
Collect the entire 245-card digital Base Set!
BOX
Find 6 Puppy Variant cards per box, on average
CASE
Look out for Dog Tag and Presidential Dogs inserts
Canine Collection makes its debut appearance exclusively on Upper Deck e-Pack with an astounding 245-card digital Base Set featuring a wide variety of unique dog breeds. Look out for Puppy Variant cards showcasing the adolescent years of some of these dog breeds. Canine Collection has a wild assortment of inserts with Costume Dogs, Air Buds, Dogs Gone Wild, Holiday Hounds, and much more, bringing a whole new and fun way to collect your favorite breeds! Collect the sure to be favorite Presidential Dogs inserts showing off some of the most prominent breeds that have graced the White House. Pick up a pack today and get in on all the fun of bringing man's best friend to your collection.