Marvel's Cloak and Dagger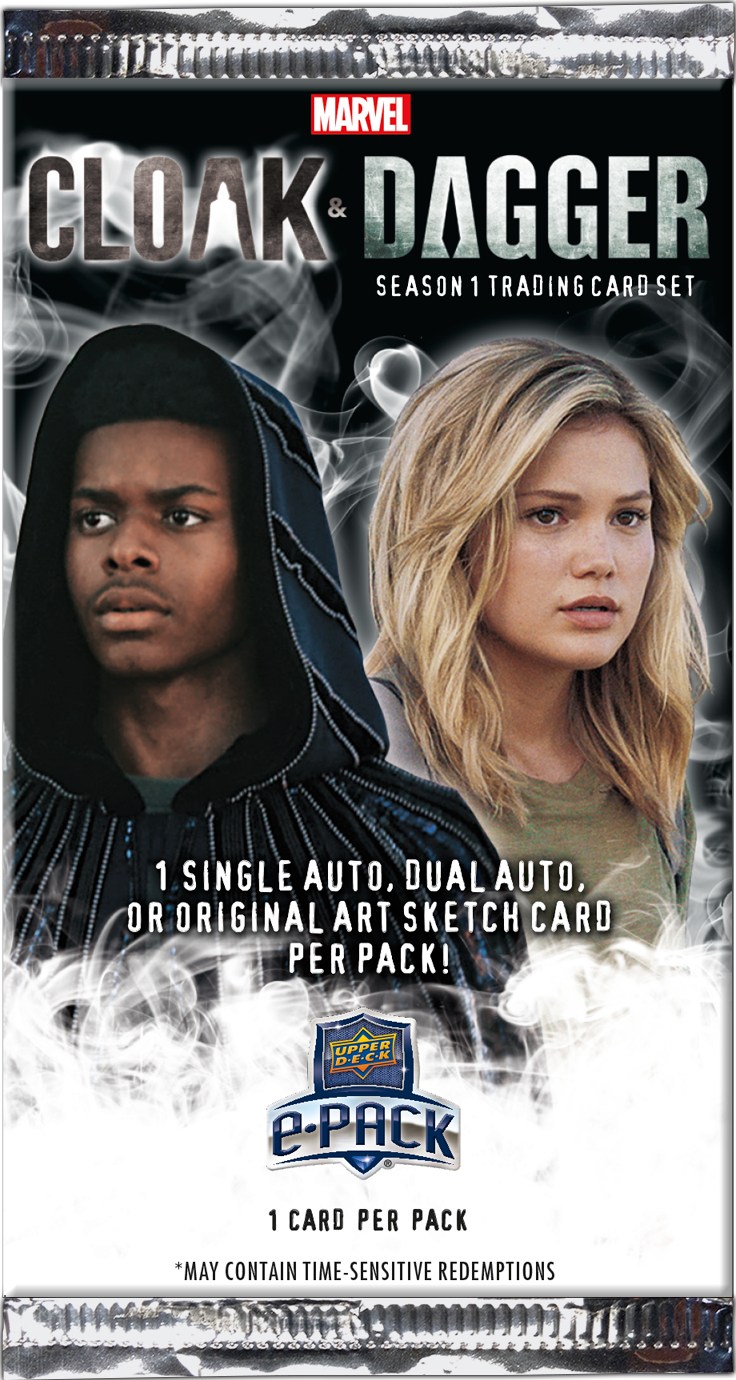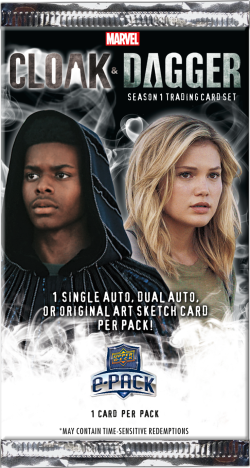 Marvel's Cloak and Dagger
Quantity
PACK
Find 1 Sketch Card or Auto per pack, on average
BOX
Look for #1 Photo Variant Autographs #'d to just 50!
CASE
Grab up to four original art Sketch Cards per case!
Join super powered teens Tyrone and Tandy in their battle against crime with Marvel's Cloak & Dagger trading cards, available exclusively on Upper Deck e-Pack®. Each one-card pack includes an original art Sketch Card or Actor Autograph! Collect an assortment of hard-signed autograph cards featured in the Cloak & Dagger inserts sets, and look for rare Inscriptions Autographs. Keep a vigilant eye on rare Cloak & Dagger #1 Photo Variant Autographs, which spotlight series stars over a comic cover background and are serial numbered to just 50. Last but not least, find a wide selection of vivid Sketch Cards done by talented artists. Teleport to e-Pack with Cloak to purchase your packs of Marvel's Cloak & Dagger today!