Marvel Studios' The Falcon and the Winter Soldier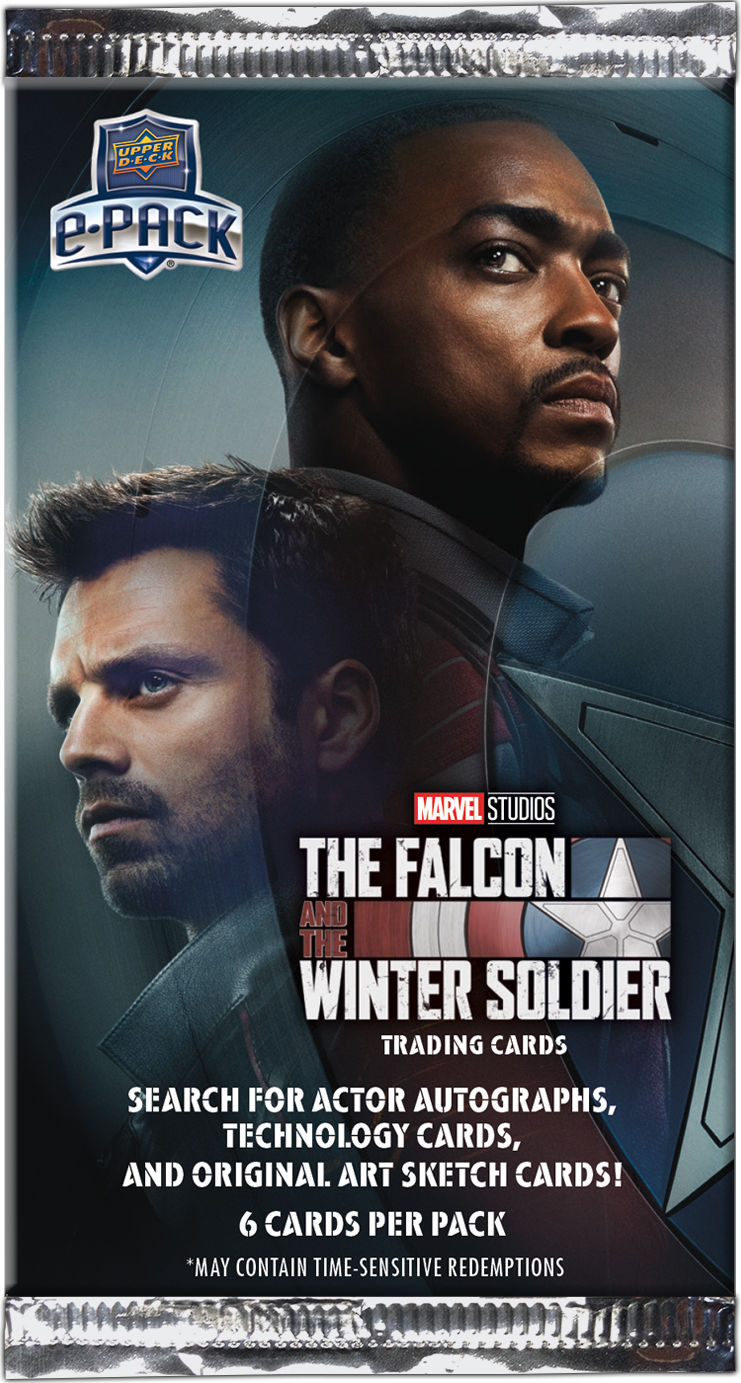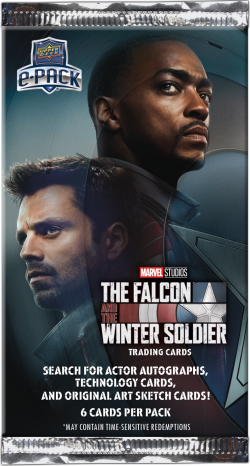 Marvel Studios' The Falcon and the Winter Soldier
Quantity
PACK
Collect the 90-card digital Base Set!
BOX
Grab 1 Film Cel & 1 Serial Numbered card per box, on average
CASE
Find rare Forged Vibranium Autographs!
Marvel Studios' The Falcon and the Winter Soldier have landed on Upper Deck e-Pack®! Check out the 90-card digital Base Set taking on from the six-episode original series, with multiple parallels that include Red Falcon, Winter Solider Blue, and serial numbered Black and Red Flag Smasher, Purple Zemo, and Patriotic Parallels. Look out for multiple inserts such as Who Will Wield the Shield?, Mission Briefing, Character Profiles that highlight the prominent heroes, and Behind the Scenes cards that feature the action from behind the cameras on set! Each box guarantees a captivating mix of cards, including one Film Cel, one Serial numbered card, and one additional hit from the following mix: Sketch, Auto, Forged Vibranium, The Power to do Better, Villainous Measures, or additional high-tier Film Cel card, on average. Track down autograph cards featuring the actors in the show, from metal Forged Vibranium Autographs – Tier 1 & 2 cards to Single, Dual, and Quad Autographs! Find six tiers of manufactured Film Cels cards along with Autograph and Dual Auto versions. Look out for unique hand-drawn artist sketch cards from a variety of artists. Collect rare acetate cards including The Power to Do Better and Villainous Measures featuring heroes and villains alike. Make a patriotic addition to your collection with a pack of Marvel Studios' The Falcon and the Winter Soldier today!