SP Signature Edition Legends Hockey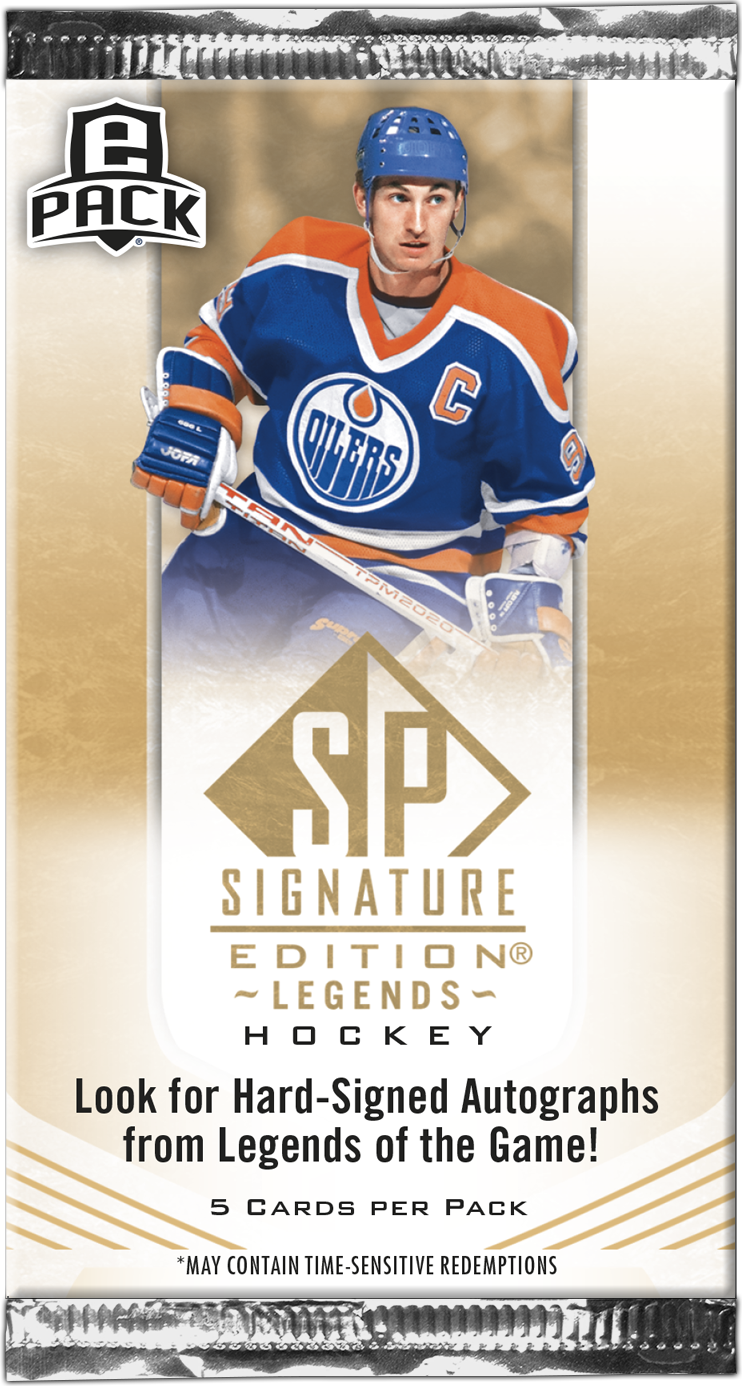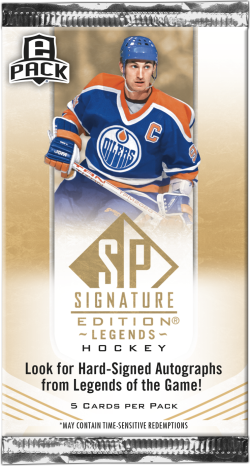 SP Signature Edition Legends Hockey
Quantity
PACK
Collect the 300-card digital Base Set
BOX
Find at least two autos per box, on average!
CASE
Track down Black Auto Parallel cards #'d to 10!
The best-of-the-best have entered the rink! SP Signature Edition Legends Hockey is now available on Upper Deck e-Pack®! The 300-card digital Base Set is accompanied by 50 physical short print cards that combine to deliver an expansive checklist consisting of many of the NHL's finest retired players. Check out prestigious Base Set and Base Set – SP parallels including Gold Foil, Gold Spectrum Foil Auto, Black and Black Auto (#'d to 10) cards. Collect the iconic All-Time Future Watch and All-Time Future Watch Autos cards honoring the greats of hockey and vary in numbering. Be sure to track down the Future Watch Black parallels that are all numbered to 10. Keep an eye out for the Base Set All-Time Future Watch Mystery Bonus card which comes in Gold Spectrum Foil and Black Auto parallels and are numbered to 199, 25, and 1, respectively. Find captivating inserts including Behind the Boards cards that feature former players who became coaches, and Evolve cards which look at three different points of a player's career. Collect at least two autos per box, on average, from a variety of inserts that include '97 Legends Signatures, Century Legends Signatures that feature Dual, Triple, and Quad variations, and die-cut Decagons Gold Auto parallels that feature decades-best skaters. Make a distinguished addition to your collection with a pack of SP Signature Edition Legends Hockey today!