2021 Call of Duty League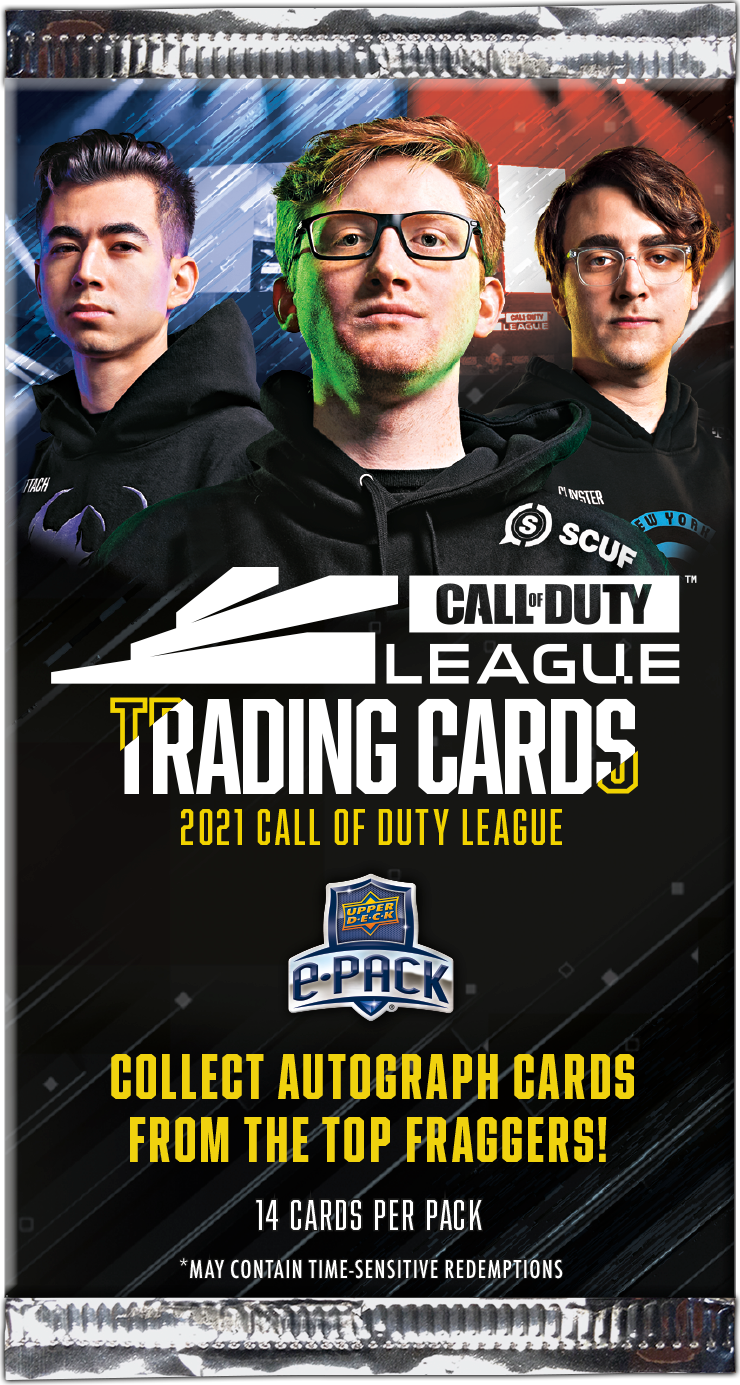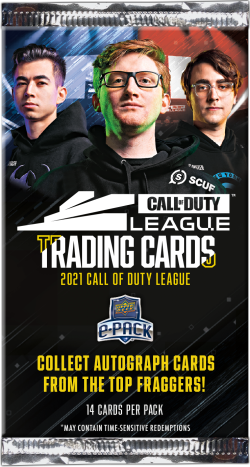 2021 Call of Duty League
Quantity
PACK
Collect the 90-card digital Base Set!
BOX
Find two autographed cards per box, on average
CASE
Track down rare Loadout Relic Redemptions #'d to 1!
2021 Call of Duty League trading cards have spawned on Upper Deck e-Pack®! Piece together the 90-card digital Base Set that highlights Season 2 of the Call of Duty League, and features 65 key players such as Call of Duty legends Scump, Clayster, and Crimsix, in addition to Maps and Team Checklists Subset cards! Seek out the Base Set parallels including Gold, Platinum, and Damascus that are numbered to 25! Celebrate the inaugural Season Champion Dallas Empire by tracking down the limited edition Championship Ink card numbered to 25 that features autographs from the squad! Collect additional autographed cards including Solo, Duo, and Trio Ink cards that combine to fall two per box, on average. Find insert cards that highlight some of the most exciting action including Hardpoints, Contesting the Point, Operator, and Home Series! Earn and redeem the 2020 MVP and 2020 Champs MVP Achievements to acquire 2 tickets to the 2023 Call of Duty League Championship event! Complete your loadout and add a pack of 2021 Call of Duty League to your collection today!