Marvel Studios' WandaVision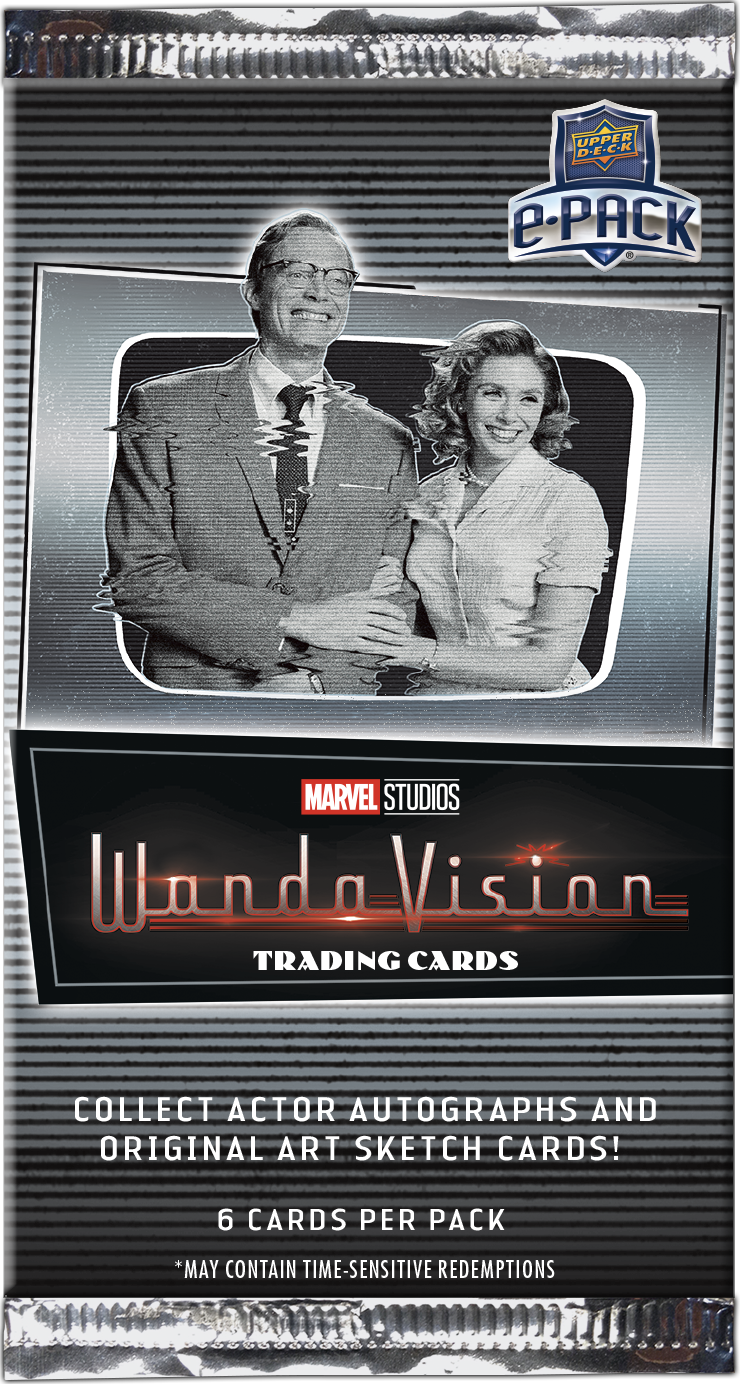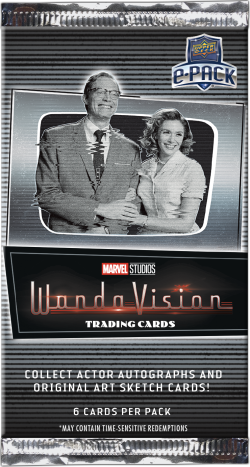 Marvel Studios' WandaVision
Quantity
PACK
Collect the entire 90-card digital Base Set!
BOX
Find one Film Cel and one Serial #'d card per box, on average
CASE
Look out for rare Picturesque Dual Signatures cards!
Marvel Studios' WandaVision has departed Westview and arrived on Upper Deck e-Pack®! The 90-card digital Base Set features multiple parallels and subjects from the 9-episode show that include Scarlet Red and Purple Spell, not to mention serially-numbered Green Vision, White Vision, and Black and White Parallels. In addition to one Serial Numbered Parallel card and one Film Cel card, find one additional hit per box, on average. These include either an Auto, Sketch, Plexi, Agatha All Along or We Interrupt this Program insert, or rare Film Cel card. Collect quirky inserts including We are an Unusual Couple, Welcome to Westview, SWORD Profiles, and Suburban Synthezoid that each have their own Printing Plates. Check out One Lifetime or Another and Classic Sitcom Signatures cards that feature decade-based designs! Look for a plethora of autographed content, including Picturesque Signatures, Warped Reality Autos, and One Lifetime or Another Autographed Film Cels that highlight the actors from the show and also feature a dual-auto versions! Cast a spell to rip some packs of Marvel Studios' WandaVision today!